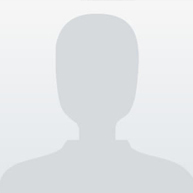 Hannah Stone
Dental Nurse and Receptionist
GDC Number: 286662
Hannah started dental nursing in 2016 and qualified in 2018. She started in a mixed NHS/Private practice, in Cirencester.
She then went onto a mixed practice in Bristol, where she qualified as a dental nurse.
She joined Stoke Bishop Dental Centre in November 2020 and has been a great addition to the team.
Hannah has a special interest in sedation and orthodontics. She is excited to gain the experience in both, here with us at Stoke Bishop Dental Centre.
Hannah loves animals and has a big mix of animals at home. These range from chickens, rats to scorpions and tarantulas.
In her spare time, Hannah loves to play video games and tabletop. She is a huge fan of tattoos and piercings and has several colourful tattoos on her arm, including her most favourite thing of all time Pokémon.
Back to Our Team